Diamond cut alloys are becoming increasingly popular as a way of creating a distinctive, luxurious look and feel for a vehicle. Essentially a diamond cut alloy is a wheel that has been cut with a special, diamond-tipped lathe to achieve a highly polished look. As you can see from the photos on this page, the effect of diamond cut wheels can be stunning.
Diamond cut alloys have become more and more popular over the years. Initially they were limited to the higher end of the market but not anymore. It is now commonplace to see diamond cut alloys on many makes of cars.
Now there are many Alloy Care Centers have invested in the latest state of the art diamond cutting wheel repair machine to provide the best quality of diamond cut alloy refurbishment for their customers.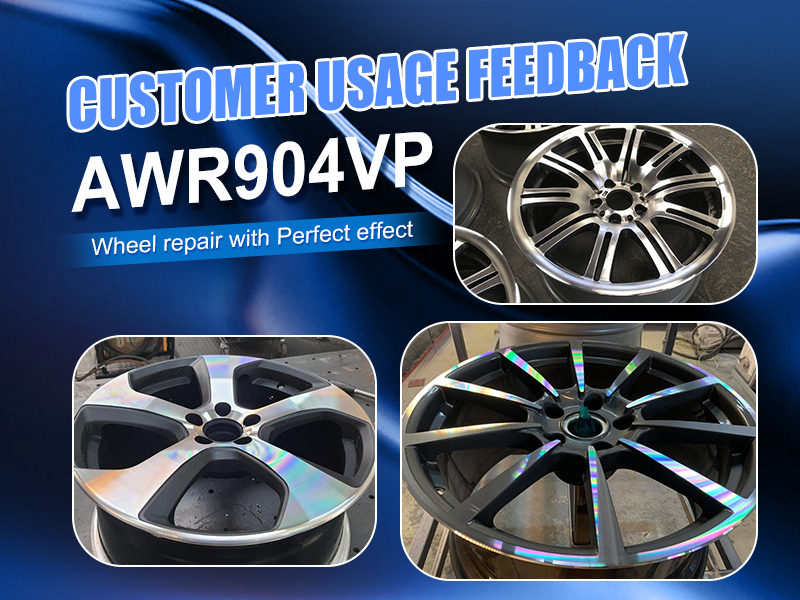 HOW ARE DIAMOND CUT ALLOYS FINISHED?
First the alloy wheel is stripped of all paint and primer, and then dried and prepared for painting. The whole of the wheel is then powder-coated and painted in the desired colour. The diamond cutting lathe is then used to cut very thin layers of metal, typically just 0.2mm for each pass over the wheel. This is repeated until all damage is removed and a "like new" appearance achieved.
Base coat paint can be used to create impressive, eye-catching wheels. However, not all wheels are suitable for diamond cutting. The profile of the face of the wheel can prevent the alloy from being cut. As the process involves actually removing the top of the alloy, these repairs can only be made one or two times before the wheel is compromised and weakened.
If the diamond cut finish is not suitable, other wheel finishes are available. Colour change or customized alloy wheels will truly give a unique look to the vehicle. After the wheel has been prepared, a powder coat finish is applied and cured, before a special or bespoke finish is applied. A wide range of colors are available, whether you want to match the alloys to your car or create dramatic effects with marbling or bright colors.
If the damage to the wheel covers only a small to medium portion of the wheel, diamond cut alloy wheel can be used to blend the damaged area back into the rest of the wheel. Then it is covered with a colour-matched wet paint to hide any discernible edge. The alloy is then sealed with a lacquer to ensure the longevity of the repair.