The shape of the car wheel has a great influence on the appearance of the car. The shape of the wheel can also highlight the temperament and grade of a model. In daily driving, the car will inevitably have some scratches, and the car wheel is easy to "disfigure". So how do professional auto repair shops repair the wheel?
Wheel wear is a minor surface injury, and the treatment method is quite simple. The first step is to finely polish the damaged part until the worn part is polished and smooth. After the wheel is polished, use metal putty to fill up the scratches of the wheel grinding. After the putty is filled, continue to use fine sandpaper to polish the uneven area, and the wheel can be painted after the secondary grinding is completed. As the most critical operation in the entire wheel repair process, painting must be careful. Finally, use the wheel repair machine for diamond cutting treatment, and the wheel will be completely new.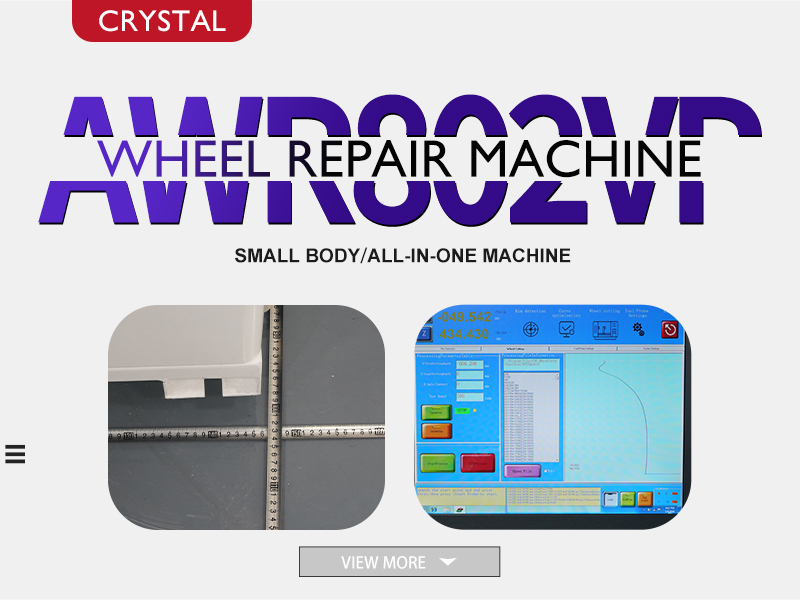 Wheel rebuilding companies use a variety of methods to restore and rebuild alloy wheels. Among these methods, powder coating, diamond cutting and cosmetic restoration are popular. So do you know the difference between painted alloy wheels and diamond cut alloy wheels?
The difference between painted and diamond cut alloy wheels is the technology, diamond cut alloy wheels are a layer of material removed from the surface, using a diamond cutting machine, the wheel is cut to a highly polished surface. wheel repair machine removes a layer of paint through the diamond industry to form a metallic luster on the surface of the wheel. The wheels are then painted to seal the shine.
Painted wheels, on the other hand, have a powder-coated finish that doesn't expose them to UV rays. Instead, the alloy is coated with dry powder. A special machine applies the powder to the surface and heats it to cure. Then, the wheel is placed in an oven at the specified temperature and time for the powder to set. If you're wondering what the difference is, powder-coated alloy wheels are similar to painted wheels.
Another major difference between painted and diamond-cut alloy wheels is the maintenance process. Diamond cut wheels require more maintenance than painted wheels. The water and acid under the paint make it prone to corrosion. When water gets under the paint, it can seep into the wheel, causing a milky appearance and loss of structural integrity.
However, you can prolong the life of your diamond cutting wheel by cleaning it with a pH-neutral wheel cleaner. Avoid acidic or alkaline cleaners as they can damage the finish of the wheels and if your alloy wheels have chipped paint, they will need to be refurbished; many wheel repair shops have professional diamond cutters to complete this restoration process.
There are different diamond cutting processes and these methods provide multiple ways to refurbish your wheels and give them a fresh injection of style.