Since the car is an important part of everyone's life, it also needs special care in order to enjoy travel every time. The wheels on a car are susceptible to damage from a variety of sources. If your car's wheels aren't working properly or get scratch, your car's performance will suffer greatly. It can also endanger your life. Therefore wheel repair is very necessary once the wheel is damaged. Diamond cut wheel repair is becoming more and more popular in wheel repair industry. There are many wheel repair machine on market. Why should you choose Taian Crystal wheel repair CNC machine? Let's take model AWR902VP as example.
The machine monitor is touch screen industry integrated machine, all the operation, like Detection, optimization and cutting can be finished in one system in one time, which helps you to reduce the repairing time as you do not need to transfer data. It saves you time so you can cut more wheels. It is based on Windows system to make the operation easier. Wireless key and mouse are also set up for this machine. The mouse can be used with touch screen at the same time. The keyboard holder is designed with 3 joints. You can freely adjust its direction and height according to your needing.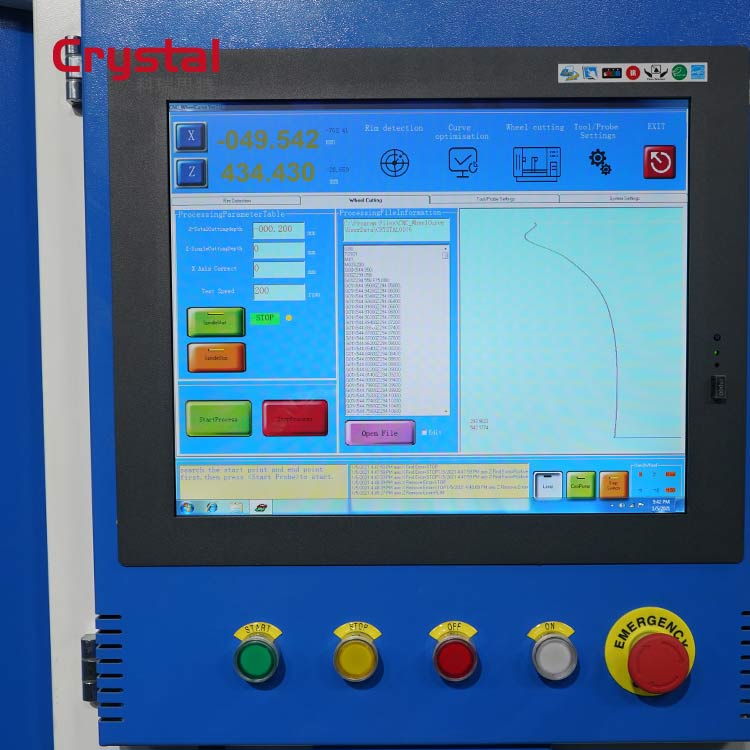 Another important part for this machine is optimization software. The software was self developed by Taian Crystal, it is very professional and specialized for wheel repair. After optimization, just cut small amount to repair wheel and keep wheel original curve. For wheel curves, you can establish your own database for different wheel models and the saved data can be used to cut the same model directly next time. This machine has WIFI support, if you have any questions for machine, engineer can connect WIFI and supply remote control service.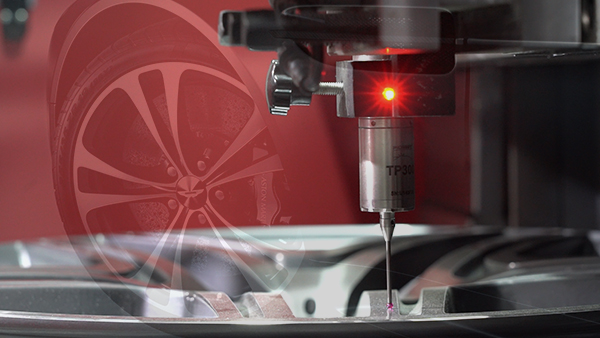 The machine detection system is touching rube probe, function is getting wheel curve by detect wheel surface, touch type is higher precision, wear-resistant and long service life. Tool post is automatic, operator doesn't need to change tool post by hand. Four-station automatic tool post can realize one-key switching of the probe and cutting tool, it is faster and save your time.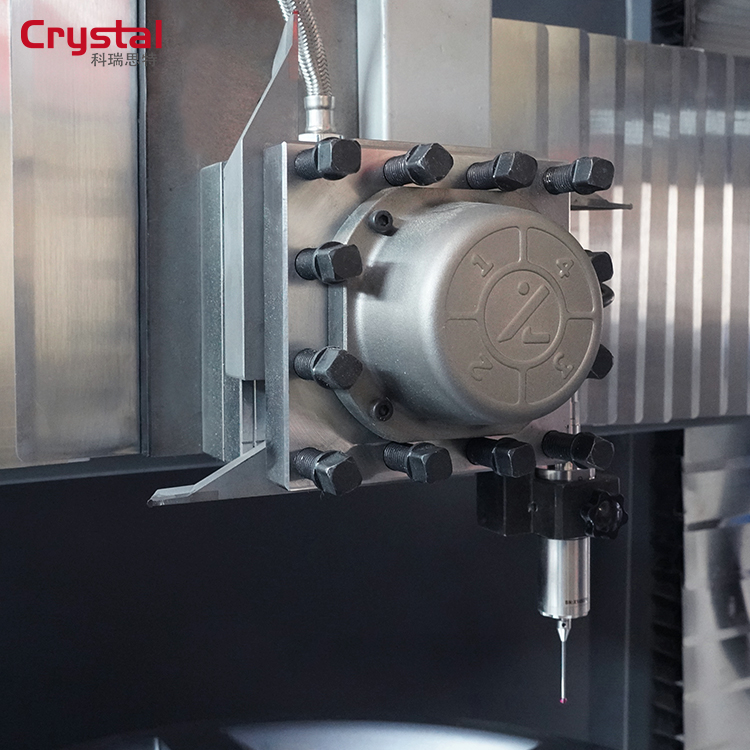 There is armor-type full protection for linear guide and ball screw. The armor can prevent the aluminum chip into the linear guide and ball screw, once the chip into lead screw, the machine can't work even damage machine. Full-protective will reduce machine maintenance cycle and greatly extend its service life. This machine is full-protected, more safety during operation. And it is matched safety door lock, the door can't be open during machine working to confirm safety of operator.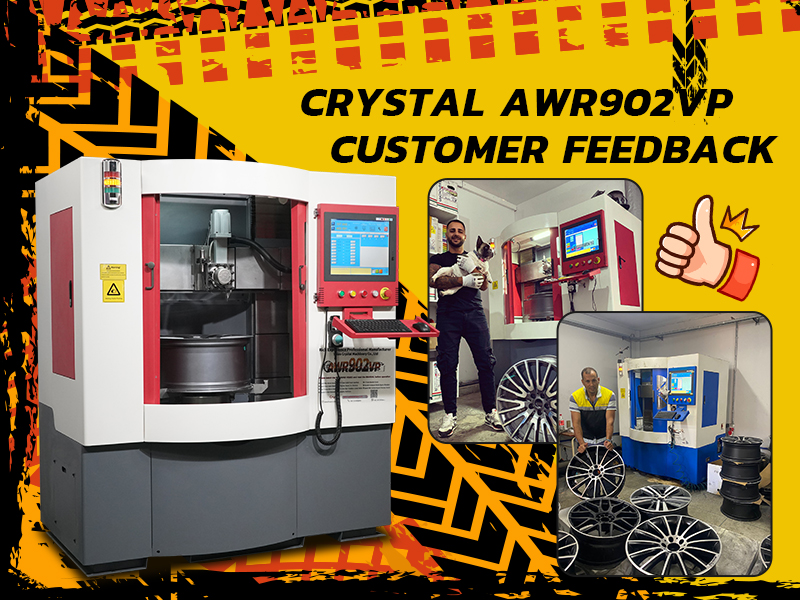 If you are interested in knowing more about wheel repair CNC machine, welcome to Taian Crystal.