The Spring Festival is one of the traditional festivals in our country.
On this day, every place has its own customs and traditions, and our customs here has a lot of types. For example, to sweep the house, to paste the couplet, to set off firecrackers, also to be punctual. Elders will also give money to the younger generation, and also steamed rice cakes and dumplings.
The New Year's bell tolls, we send away the old year, also ushered in the New Year. At this time, people will send blessing to each other, send a New Year message, but lively.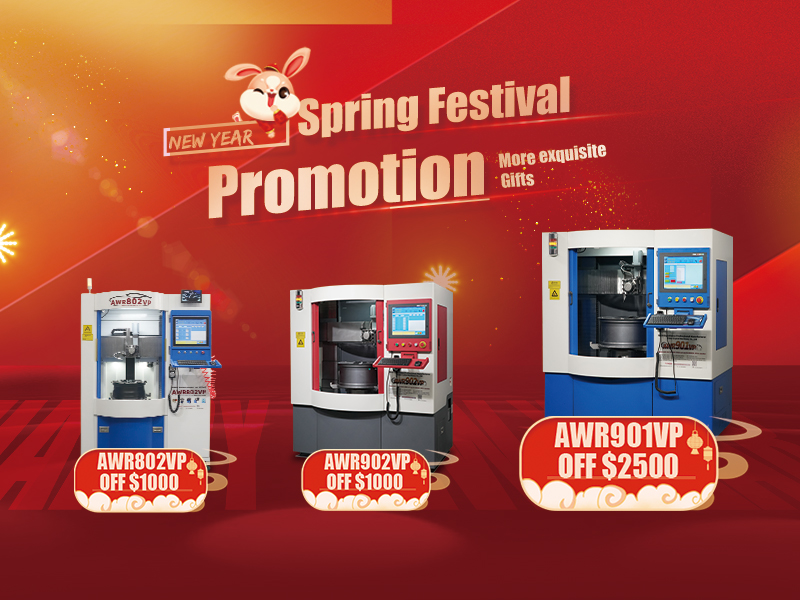 2022 is a busy year, a year of innovation, and a year of joy. In this year, our new product wheel repair machine AWR802VP went to the market. The AWR802VP is small in size and easy to move, which greatly saves the floor space and use space, but it can repair wheels up to 30 inches. This model has been favored by customers. Unanimous welcome and praise. At the same time, we are constantly updating the previous models to make it more convenient and friendly for customers to use. Now in order to share the joy of this festival with everyone, and to thank our customers for their trust and support, Taian Crystal has decided to hold promotional activities during the Spring Festival to thank new and old customers.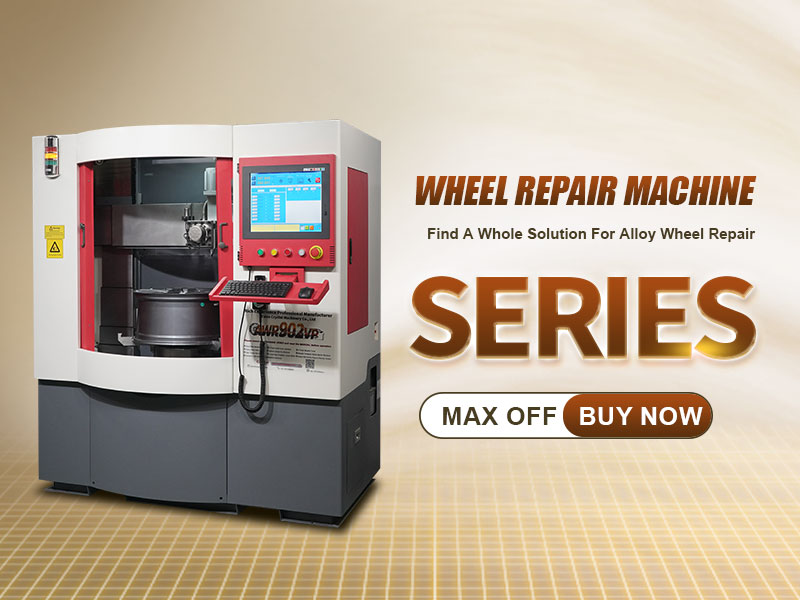 Order machines during the Spring Festival, you can get the following benefits
Plan A: discounted price
P
lan B: 1. During the event, if you purchase two or more wheel repair equipment, you can enjoy a discount of 500 USD on the basis of Plan A. And add 300USD, you can enjoy the original price of 700USD 3/4 jaws chuck upgrade 6 jaws chuck service.
The more group purchases, the more discounts.
2.If you buy any product over 10000 USD, you will get a voucher worth 500 USD, which can be used for the next purchase of the machine, and this purchase cannot be used (this voucher has no time limit).
3.Gift: Buy any model and get a big gift package: free insurance; free training; extra 2 stand cutters + 2 longer cutters, extending the warranty to 2 years.
4. Order the machine during the Spring Festival, if you feedback photos and beautiful videos after receiving the machine, you can get rebates ranging from 100-500 USD, including: diamond cutter,ruby probe, and other designated items.
Hope that the majority of new and old customers do not miss this opportunity, welcome to consult and buy.