Wheel repair machine is high-precision cnc lathe that require our careful maintenance. In the last blog, I shared with you 3 points on how to properly maintain the wheel repair machine, and today I will share 3 more points with you.
The main daily maintenance work of CNC wheel repair machine:
4. Maintenance of the hardware control part of the CNC system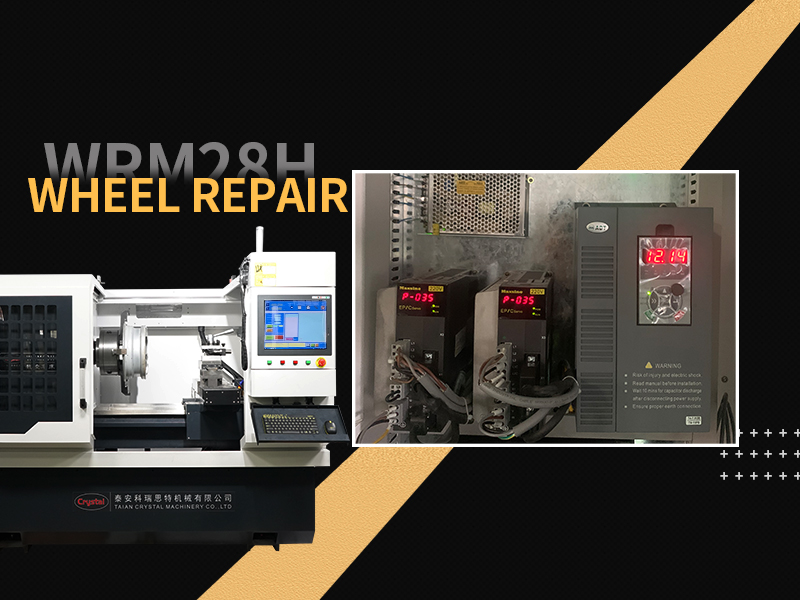 Picture of our hot sale model WRM28H, the horizontal diamond cutting wheel repair machine.
Have the machine inspected annually by an experienced service electrician. Check whether the relevant reference voltage is within the specified range, such as whether the output voltage of each channel of the power module, the reference voltage of the numerical control unit, etc. are normal, and remove dust; check whether the connections of the electrical components in the system are loose; check whether the fans of each functional module are running normally, and remove the dust; check whether the cable connection between the X and Z axis servo drivers and the spindle inverter is reliable, and remove the dust; for the machine tool that has been out of service for a long time, it should be turned on for 4 hours every month. This can prolong the service life of the CNC wheel repair lathe.
5. Maintenance of the mechanical part of the machine tool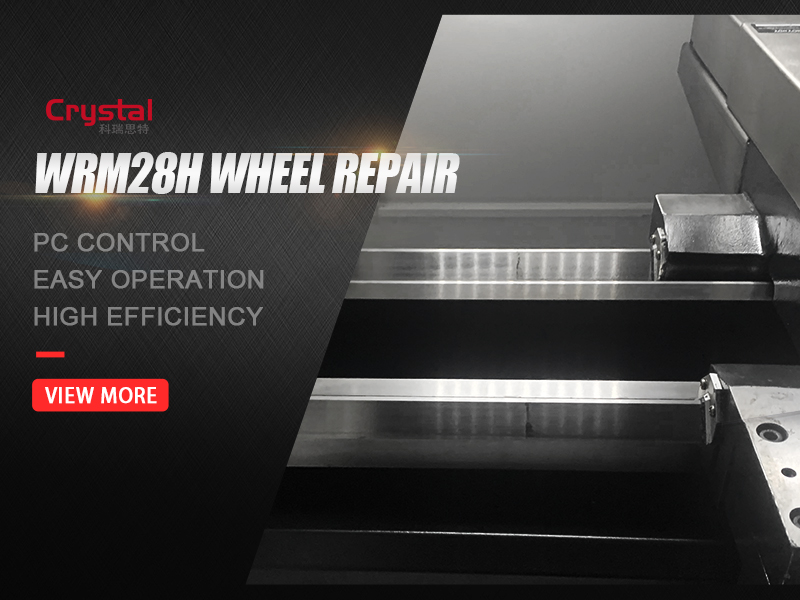 After each shift of processing, the operator should clean up the chips scattered on the carriage, guide rail, etc.; pay attention to check and clean up during work to avoid accumulation of chips, damage the accuracy of the guide rail, and endanger the life of the ball screw and guide rail. Each scraping board should be cleaned once a month with kerosene to remove chips and foreign matter. The fixed connection screws of each part are inspected uniformly every six months to prevent loosening, and frequent moving parts are inspected irregularly.
6. Maintenance of machine tool spindle motor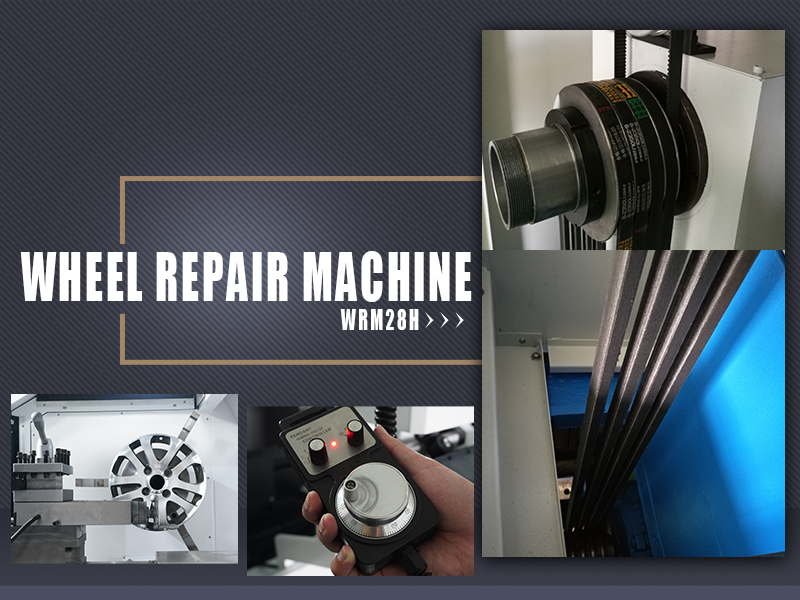 Servo motors and spindle motors should be inspected annually by a maintenance electrician. Focus on checking its operating noise and temperature rise. If the noise is too large, find out the cause, whether it is a mechanical problem such as a bearing or a parameter setting problem of the matching amplifier, and take corresponding measures to solve it. Check whether the cooling fan at the end of the motor is running normally and clean the dust; check whether the connecting plugs of the motor are loose, and whether the belt is tight or not.
If there is something you don't understand about the maintenance of the wheel repair machine shared today, you can ask for professional assistance, you can also contact us at any time. Looking forward to sharing next time.