Diamond cutting is frequently used to remove a thin layer off the wheel's surface. This cut returns the metal to its original shape before spraying paint or finish. The outcome is a shiny metallic surface that reflects sunlight beautifully.
Refurbishing old wheels to appear trendy and stylish is standard practice nowadays. Latest models of luxury vehicles from manufacturers like Audi, BMW, Porsche, and Mercedes all incorporate this technology as standard equipment.
Since this method requires chemical strippers, high-precision grinding tools, highly trained technicians, and high-tech machinery, refurbishing wheels takes longer than the standard method. However, using the latest equipment diamond cut wheel repair machine, all diamond cutting will be completed to the highest standards, with results that are simply amazing.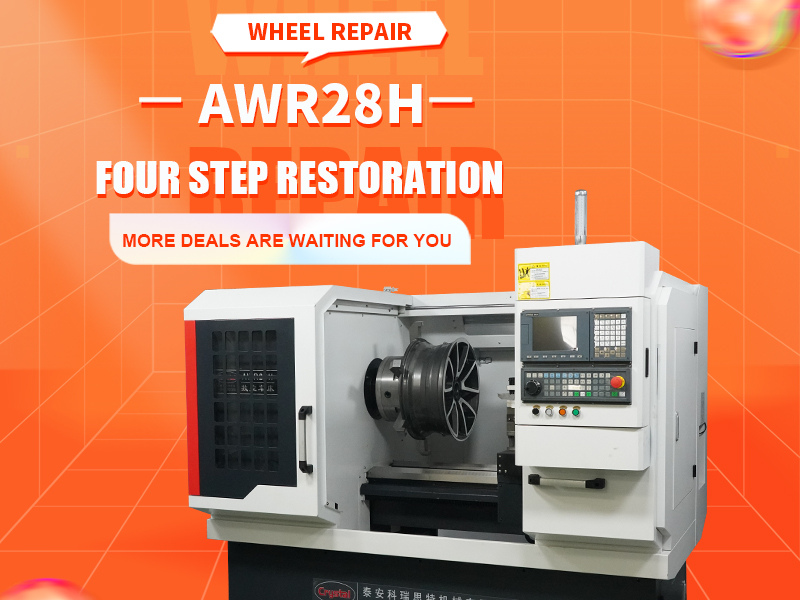 One thing to bear in mind. The number of times diamond cutting is feasible is limited, and not all wheels are suited for the process.
The car repair center would never jeopardise anyone's safety by withholding information about the condition of the wheels. And will advise you whether your alloys are still suitable for a Diamond Cut Finish or should the alternative be a one-colour standard finish.
How prepare the alloys in readiness for a Diamond Cut Finish?
Preparation is essential in achieving a high-quality finish, and 6-stage procedure guarantees that the wheel surface is in excellent shape before being Diamond Cut.
Tyres are removed with specialist equipment, and each tyre is individually coded to ensure proper reinstallation on the original wheel.
All wheels are placed in acid tank to remove any paint and lacquer and prepare the surface.
The wheels are transported to repair facility and examined for buckles, cracks, and flaws before being polished.
Important: it cannot use the diamond cut wheel machine if your wheel is not perfectly straight.
Alloy wheels are now primed and ready to be coloured.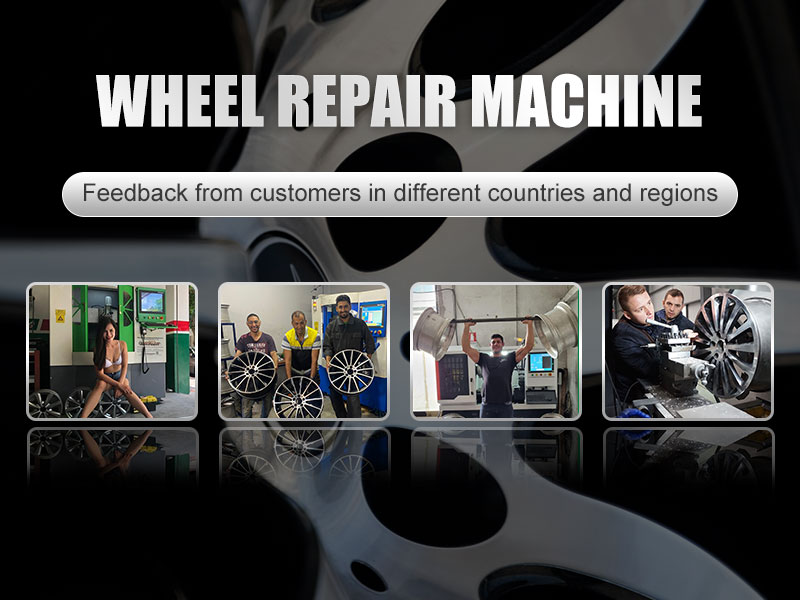 After the painting process has been completed, the wheels will be placed into the wheel repair lathe, where the wheel is digitised and cut.
Delivering the final touches.
After the diamond cutting procedure is complete, some repair shop may give a unique diamond-cut clear lacquer to maintain the metal's polish.
After painting and polishing, each wheel is meticulously inspected for quality, followed by your tyres being reinstalled and balanced before being refitted on the car.
So you can rest assured that your alloys will look top quality after finished with them. Diamond cutting is the perfect way to give your wheels a fresh, stylish look.