In recent years, due to the impact of the new crown epidemic, the global economy has been affected. In order to meet the needs of market and customers, our machine AWR802VP is coming out. This machine is a new generation of vertical wheel repair machine independently developed by ourselves and combines many years of R&D experience and market feedback from different customers' needs. It is a more economical and practical machine.
Many customers will ask what the differences are between this machine with your previous machine models. This time, we will bring you the detailed introduction of our newly developed wheel repair machine AWR802VP.
What is the advantages of AWR802VP ?
The new design reduced the machine body size again, it occupies an area of 1.5 square meters, reduced the footprint and also transportation costs compared with our previous models, therefore, it can reduce some of costs for customers. In addition, although it is small size, it can cut wheel's size up to 30".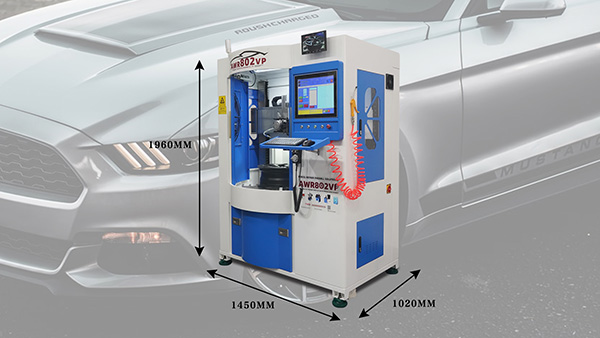 It has a 17" multi-touch industrial all-in-one machine equipped with our optimization system. Customers can touch the screen and finish the optimization process on this industrial computer. It is very easy to operate and customers don't need to know the complex cnc program. Moreover, it also supports different languages and is able to meet the needs of customers in different countries.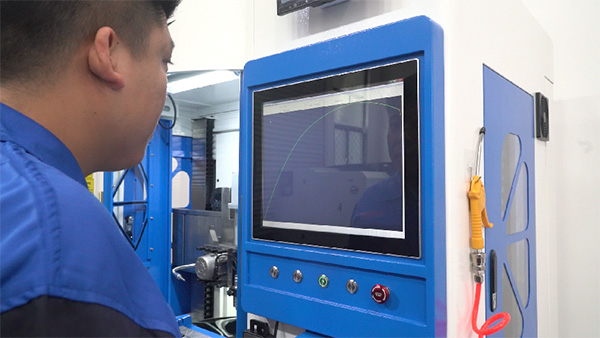 The standard chuck of AWR802VP is 4 jaws 250mm chuck, the standard of other machine models is 3 jaws chuck. The 4 jaws chuck has greater strength, better stability and higher accuracy which is more advantageous for repairing not circular wheels.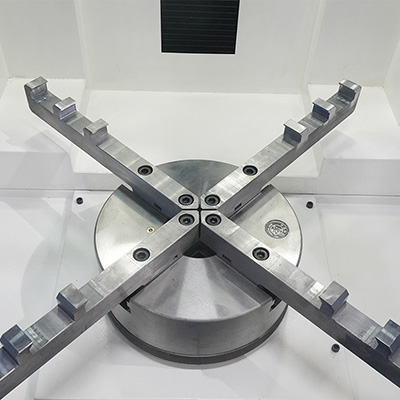 It can be installed 4 Foma wheels at the bottom of the machine which is more convenient when moving the machine.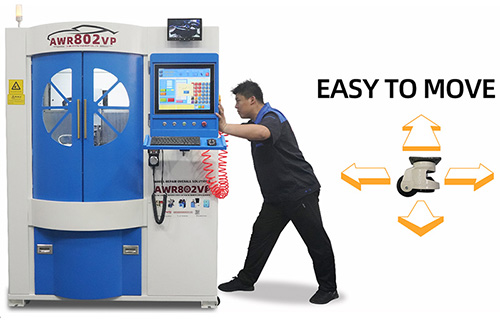 It has waste remove air gun. It will generate a large amount of aluminum chips during the cutting process, and if have a waste remove air gun, that will be easy to clean.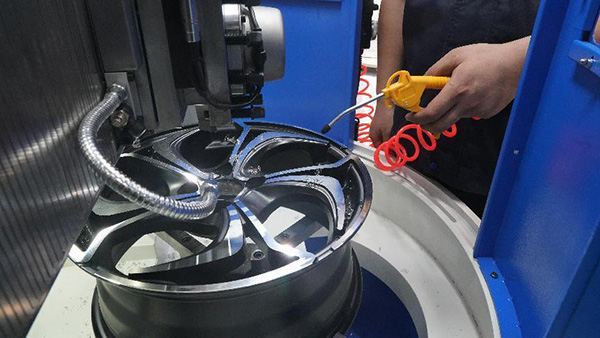 We also use the finite element analysis of two-axis structure design, electrical element modularization, open-mode optional device and other special upgrades.
Of course, our customers are most concerned about how well the final wheel is repaired on this new designed machine. Please don't worry about this. This model can also achieve mirror finishing and different density textured finishing. This is the most important.
If you are interested in this new machine, please contact us now and trust that we will give you a best price.